Welcome to Senior School (Years 10 to 12)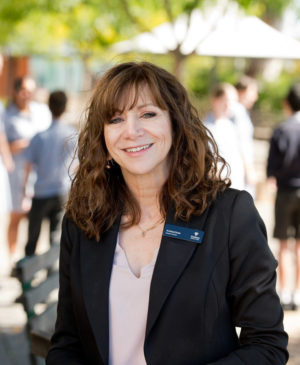 The Senior School at Emmaus Christian College has a significant focus on the growth of the Christian character of our students. We are concerned with the development of the whole student, although our academic achievement is by no means neglected, as our results indicate.
Our extra curricula programs, pastoral care and Christian outreach ensure we promote a social justice mindset and Christian service. Students have the opportunity to discover what it means to participate in a socially-just world through several of our camps and programs. These include the Social Justice Camp in Year 10, the Ernabella Trip in Year 11, Emmaus Christian College Outreach and the Vietnam/Cambodia Trip in Years 11 or 12.

Pastoral Care
Our Pastoral Care Program is more than a daily Home Group, it also includes student-led weekly worship and Christianity, Careers and Personal Planning (CCAPP) lessons. CCAPP lessons combine careers, Christian studies, pathway planning and wellbeing lessons. The care and effort that staff take with our students makes the Senior School a place of support and wellbeing for our students and their families, which is our Emmaus community.

Career Pathways
Senior School students begin the important process of making decisions that lead into future pathways. At Emmaus Christian College we offer both a pathway leading into tertiary study and a work ready pathway. Students on the tertiary study pathway are aiming to achieve SACE completion and an ATAR for university or TAFE entry. Students on a work ready pathway are aiming to achieve SACE completion and Vocational Educational Training (VET). There is flexibility between the two pathways as VET courses will still allow a student to gain an ATAR and some students planning to be work ready do not complete VET, although it would be encouraged.

Andrea Grear
Head of Senior School
Senior School Curriculum
These crucial senior years are a time for students to understand more about themselves as they explore future learning pathways, careers and community service. We are committed to supporting students in this process and giving them the best opportunity to achieve their potential. We offer a wide range of subject choices for students to qualify for the South Australian Certificate of Education (SACE) and to enable them to pursue University education, vocational training or a position in the workforce.
Senior Pathway Summary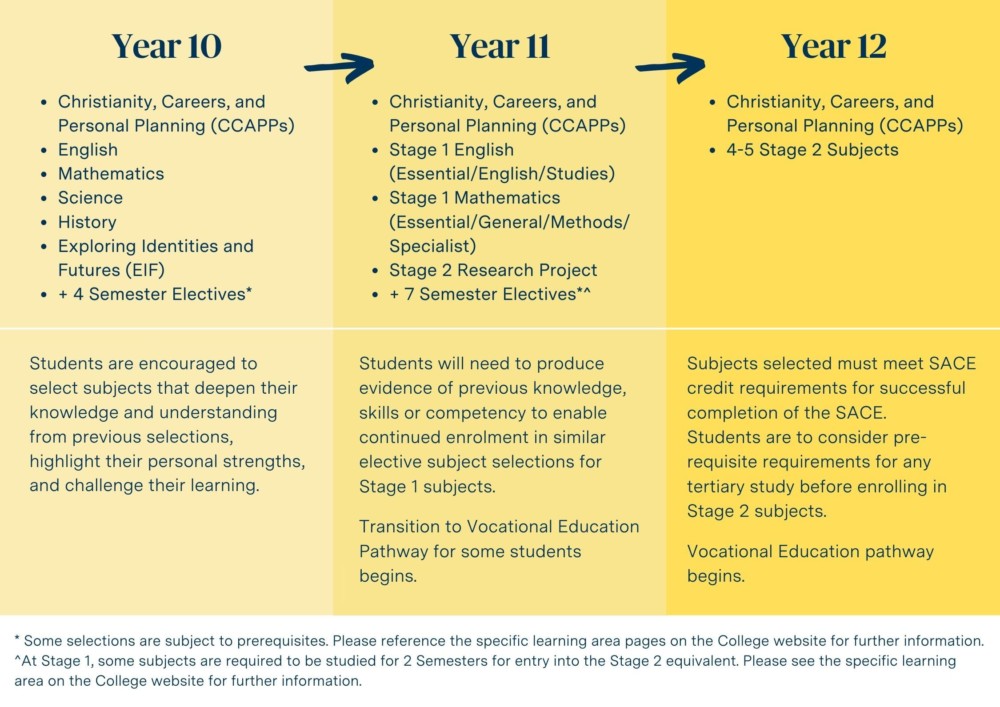 Study Pathways
Students on the University study pathway are aiming to achieve SACE completion and an ATAR for university. Students on a Vocational Education and Training (VET) pathway are aiming to achieve SACE completion and/or may begin VET. Christianity, Careers and Personal Planning (CCAPP) is a core subject at all year levels and is not SACE assessed.
Past graduates have found their Emmaus education has made them well equipped for further studies at university and they are now working or studying in a wide range of career areas. Links with Vocational Trainers enable the College to provide a variety of quality VET (Vocational Educational Training) courses, which have assisted students to enter a wide range of vocational courses, apprenticeships and employment.

Career Pathway guidance is provided at all three year levels to assist students to explore viable career options and to provide information to assist their decision making.
Senior School Graduate Testimonials