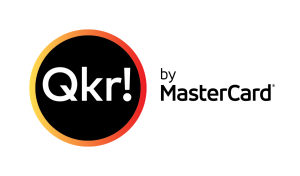 South Plympton canteen lunch orders can ben made quickly and securely through the App Qkr!™ by Mastercard®.
Canteen Menu
Our diverse menu offers a range of tasty and nutritious options for children of all ages and health needs. Options include: Cold Food. Healthy Salad rolls, sandwiches, and baguettes (wholemeal and GF bread), Hot Food, Gluten Free, Sweets / Desserts, Snacks, Vietnamese Rolls, Sushi Rolls and Curries.
We accept EFTPOS payments from Year 10-12 students only. The minimum EFTPOS purchase amount is $5.00
EFTPOS payments must be made using a bank card (no phone or watch payments are allowed)

Online Lunch Orders through Qkr!™
Canteen Lunches for South Plympton students can now be ordered online securely with your credit card using the free App Qkr!™ by Mastercard® (pronounced quicker).

You can plan ahead and order your lunch up to two weeks in advance. If you change your mind, your orders can be easily amended if necessary and credit notes added to your account. Track orders easily with online receipts.

How to order through Qkr!
Canteen Procedures
Online canteen orders must be made by 9.00am on the day.
Pre orders can be cancelled using the app before cut off on the day, 9.00am
Junior School lunch orders will be sent to classes in the class lunch crate
Middle and Senior school lunch orders can be collected from the canteen at lunch time
Late lunch orders can be placed at the canteen using cash or EFTPOS ($5.00 minimum) before 10.00am
If you experience technical and access issues while using the Qkr! App contact qkr_au@mastercard.com
Cash Order Procedures
Lunch and recess orders made with cash must by made before 9.30am each day using the the paper bag order forms. Please print your name, class and year level clearly on your lunch order bag. Place cash, coins or small notes ($5.00 or 10.00) in the bag and fold it over at the top a few times to stop the money from falling out.

Junior School Student Orders (Fdn - Year 6)

Please mark recess orders clearly on your lunch bags and fold the bag to prevent the money from falling out.
Place your lunch and recess orders in the class Canteen lunch crate. The class Canteen crate will be taken to the Canteen by the class monitors.

The Canteen window is only open at Junior School recess for students to collect their order.

Middle/Senior Student Orders (Years 7-12)
Please place your orders by 9.30am in the blue Canteen locked box outside the Front Office.
Secondary lunches can be collected from the Canteen in the first 10 minutes of lunchtime.

Late school arrivals

Lunch orders can be left at Student Services or the Front Office before 9.30am. If students arrive after 9.30am, they are required to take their orders direct to the Canteen.
The following meals may only be purchased through a lunch order: sandwiches, rolls, burgers and spaghetti.
Forgotten lunches / Credit
Junior Students: The Canteen does not provide credit. Junior students who have forgotten their lunch or money should report this to their teacher as soon as possible. They will be sent to the canteen with an Emergency lunch pink slip, where they will be offered an emergency lunch (a piece of fruit for recess and baguette or sandwich for lunch). An email will be sent home with the details of the emergency lunch provided and payment will be required the following day on Qkr using the money owed to canteen menu or cash or EFT at the canteen.
Middle/Senior Students: Report directly to the Canteen Manager. Th Canteen will supply an emergency lunch (a piece of fruit for recess and baguette for lunch). An email will be sent home with the details of the emergency lunch provided and payment will be required the following day on Qkr using the Money Owed to Canteen Menu or cash or EFT at the canteen.

Volunteers
We are always happy for more help in the Canteen!
Many parents and caregivers generously volunteer once a term. The starting time is between school drop off and 9am and finishing between 1.30pm and 2pm or school pick up.
To become canteen volunteer, please register here.
We will then contact you with all the information you'll need to know about volunteering and the induction process. All volunteers and parent helpers are required to provide the College with a current Working With Children Check (WWCC). To apply for a WWCC, please visit the SA Government website.

Find out more here or email volunteer@emmauscc.sa.edu.au
Please note:
Due to Occupational Health and Safety, please wear enclosed shoes and ensure long hair is tied back.

Please also remember to sign in at the Front Office and wear a visitors badge before you commence in the canteen.
Contact the Canteen
For more information about our menu or ordering, contact the Canteen Manager, Sharon Hughes on 8292 3888 or email shughes@emmauscc.sa.edu.au