Opened in January 2020, our Brooklyn Park Campus is an expansive, modern Junior School that caters for 300 students from Early Learning to Year 6. Located at 34 Lipsett Terrace, it is an extension of the excellent standard of non-denominational, Christ-centred education already provided at South Plympton Campus.

Early Learning Centre

Our Early Learning Centre (ELC) underpinned by the existing College vision, values and philosophy. The nationally adopted Early Years Learning Framework is presented from a Christian worldview, enriched by embracing practices from Guided Play-Based Learning, Reggio Emilia and Nature Play.

Our high quality, long day care education program is tailored for children aged between three and five. We offer a four-year-old preschool/kindy program that meets all the requirements of children transitioning into school.
Foundation to Year 6
We have continued to develop the campus facilities as the community has grown. As at July 2023, our facilities include:
Generously-sized classrooms with wet areas.
Expansive Library and Learning Resource Centre.
Dedicated Art and Science Room.
Learning Support Centre with additional small rooms for focused learning.
Wellbeing space with counseling rooms.
Music Room with custom-built, acoustically insulated instrumental tuition rooms.
Hard Courts with height-adjustable basketball and netball rings.
State-of-the-art outdoor equipment and nature playground.
Access to the Adelaide West Uniting Church auditorium for whole-school events.
Dedicated OSHC Program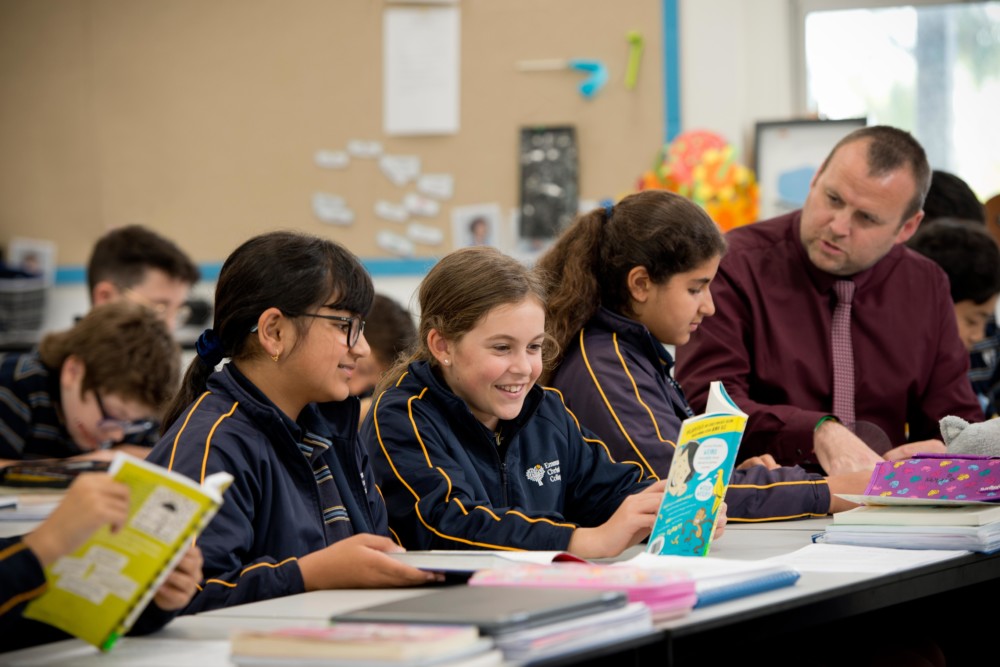 One College, Two Campuses
Governed and operated by the existing Board and Executive Leadership team will ensure a consistent, authentically Christian and non-denominational approach to education. The Head of Junior School Brooklyn Park, Marni Greenwood has oversight of the Brooklyn Park Campus and our Principal, Andrew Linke will remain as Principal of both campuses.

In the early years of Campus establishment, students enjoy being a part of a larger College Community through many combined campus events. Both South Plympton and Brooklyn Park students come together for major Junior School events such as Athletics Carnivals, Swimming Carnivals, Musical performances and special Assembly events.
Guaranteed Pathway
At Emmaus we provide a complete schooling pathway for all our students across both campuses. All students graduating Brooklyn Park Campus from Year 6 will have guaranteed access to the Emmaus Middle School from Year 7.
New Library opened 2023
Level 2 Classrooms opened in 2021
Brooklyn Park Campus opened in 2020
Junior School Frequently Asked Questions
How many students does each class have?
Will my child be guaranteed a place in the Emmaus Christian College Middle School from Year 7?
What are the tuition fees?
Who has leadership over the Brooklyn Park Campus?
Is there a canteen?
Is there be a bus service?
Is there an OSHC program?
What opportunities are there be to be involved in the College community?
In the Media
Watch South Aussie With Cosi Featuring our Brooklyn Park Campus in December 2021
Contact Us