Welcome to Junior School (ELC - Year 6)
Children in the Junior School are immersed in a Christ-centred ELC to Year 12 Christian community. They are nurtured by teachers and support staff, all of whom, without exception have a heart for our Lord Jesus.

The rich and diverse learning environment that we offer in the Junior School encompasses well-rounded holistic education that fosters development of the whole person. Critical and creative thinking encourages higher order thinking, and subsequently fosters academic performance to the highest level. Teachers constantly strive to cater for children of all levels by differentiating and providing opportunities that are many and extensive.
We offer specialist programs on the learning continuum through Gifted and Talented, Learning Enrichment and Learning Support programs. Further to this, all teachers are trained in differentiated teaching and learning programs that encompass task development with blooms and solo taxonomies, assessment for and of learning, and a variety of teaching and learning methodologies to meet the changing and diverse needs of each group of students they teach. Teachers assess where individual classes and students are at before employing a rich array of methodologies including direct instruction, inquiry based learning, project based learning, collaborative group work, independent task design, nature play opportunities, and so on.
A focus on morning literacy blocks sees Junior Primary students immersed in phonics, writing, grammar, handwriting, oral language, guided reading, levelled reading progressions and reading immersion through strong parent engagement each morning until 9 am. Our experienced and specialist Foundation teachers offer a nurturing transition from the preschool environment, enabling children to gently learn strong routines and practices, critical to children reaching their potential for the remainder of their schooling years.
Our value on numeracy development is seen in the way we employ additional maths teachers across Year 1-6 to create smaller classes that maximise student engagement. These classes value the use of concrete materials to master thinking and conceptual understanding, with a focus on providing opportunities to link mathematical concepts to real life experiences.
Information and Communications Technology (ICT) is embedded across the Year levels. The value of this is reflected in the distribution of 1:1 iPads (F-2 students) and 1:1 Chrome books (Year 3-6 students). These devices also embrace the platforms of Seesaw (F-2) and Google Classroom (Year 3-6). Students are exposed to a number of coding programs across F-6 and also enjoy using Bee Bots and Pro Bots as part of their learning.
Extensive music opportunities include a biannial Junior School musical, Year 1-6 Choirs, a 1:1 woodwind and brass program taught in Year 5/6 music lessons, worship band, and access to instrumental teachers that offer lessons across 16 different instruments including piano, guitar, drums, trumpet, saxophone, violin and cello.
Sporting programs enable our talented athletes and sports enthusiasts to choose from a variety of interschool sporting competitions, district events, state and national events, clinics, after School sport, and lunch time or before school electives. The Junior School is blessed to experience four areas for PE lessons and sporting opportunities: soft play (grass), astro turf, hard play (advanced synthetic hard courts) and the gymnasium.
Our Wellbeing programs complement our no tolerance to bullying. We strive to create an environment where children feel safe and protected at all times. We nurture a culture that encourages children to report to their pastoral care teacher anything they are uncomfortable about so this can be addressed at the earliest of opportunities. We offer proactive social skills programs such as 'What's the Buzz?' to assist children in the development of their emotional intelligence. We have an emphasis on forgiveness and reconciliation, looking to Jesus as the ultimate role model, and work closely with our two F-12 Wellbeing Coordinators and School Chaplain to offer counselling and positive behaviour change education and support.
You are warmly invited to visit Emmaus at one of our Junior School tours.
We look forward to meeting you.
In Christ
Liz Hinrichsen
Head of Junior School South Plympton
Marni Greenwood
Head of Junior School Brooklyn Park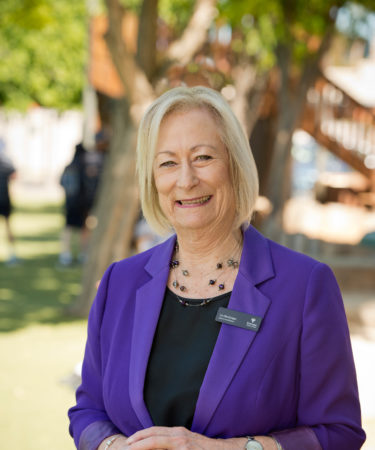 Mrs Liz Hinrichsen
Head of Junior School South Plympton
Mrs Marni Greenwood
Head of Junior School Brooklyn Park
Key Junior School Staff
Key Leaders in the Junior School:
Curriculum and Learning Coordinators (F-2 and 3-6)
Junior School Pastoral Coordinators
Additional Leadership positions supporting the Junior School:
Director of Studies (F-12)
Learning Support Coordinator (F-6)
Director of ICT (F-12)
Music Coordinator (F-12)
PE, Health & Sports Coordinator (F-12)
Director of Faith Formation and Wellbeing (ELC-12)
Student Counsellors (F-6 and F-12)
Gifted and Talented Coordinator (F-10)