Houses create a spirit of fun and comradery through inter-house competition involving sport and pastoral care activities. Houses provide important opportunities for student leadership and teamwork, adding to the vibrancy of student life. Teachers also have an opportunity to build relationships with students outside of their usual classes through enjoying fun activities.
Emmaus Christian College has three Houses; Ruby (red), Emerald (green), and Topaz (yellow). Every student, and staff member belongs to a house and remains in the house for their life at the College, as do other members of the same family.
Houses compete for the House Shield at the Athletics Carnivals and Swimming Carnivals held during the year. In Middle and Senior Schools, points are earned through various competitions and activities.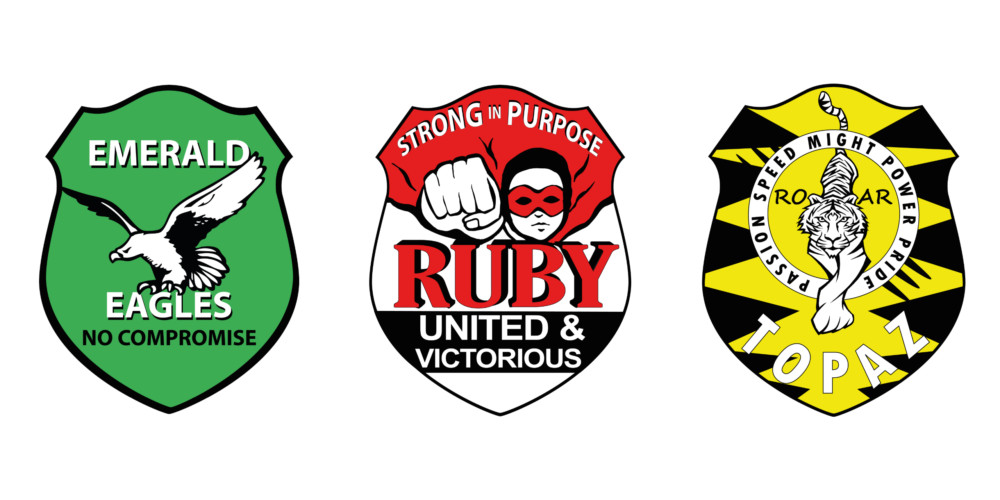 2018 Sports Carnivals
School Captains
Middle and Senior Schools have Captains and House Leaders that represent both the wider student body and their own House teams. Within the Junior School, there are College and House Captains supported by student representatives.

College Captains
Our Year 12 College Captains are important representatives of our College; the face of our students to the public and our student leaders who will have a role in Christian student outreach. Captains were elected for their leadership skills, academic achievement, demonstration of their Christian faith; commitment to extra-curricular activities that build relationships and community, and their ability to represent the student body equitably.
2022 Captains